As you get older it's important to wear the right types of shoes for the occasions.
And it's good to be ready because you never know what tomorrow's going to bring.
Whether it's a pool party invitations to your boss' place or an impromptu formal occasion.
This guide will help you make wiser shoe purchasing decisions. Once you understand the available options, you're already halfway there toward looking your best at any event.
THE OXFORD
Whenever it's come to dress shoe, an oxford is as classic and as timeless as you can get. The reason an oxford is probably the best selling dress shoe ever is that it's a shoe that never gonna go out of style. This shoe looks as good today as it is looked fifty-sixty years ago and it will look just as good fifty-sixty year from today.
Before digging too deep, you should first understand the lacing system of dress shoes.
Type of Oxford
Today, wide number of options are available in Oxford shoes – and each piece brims with unabashed sophistication and charming appeal.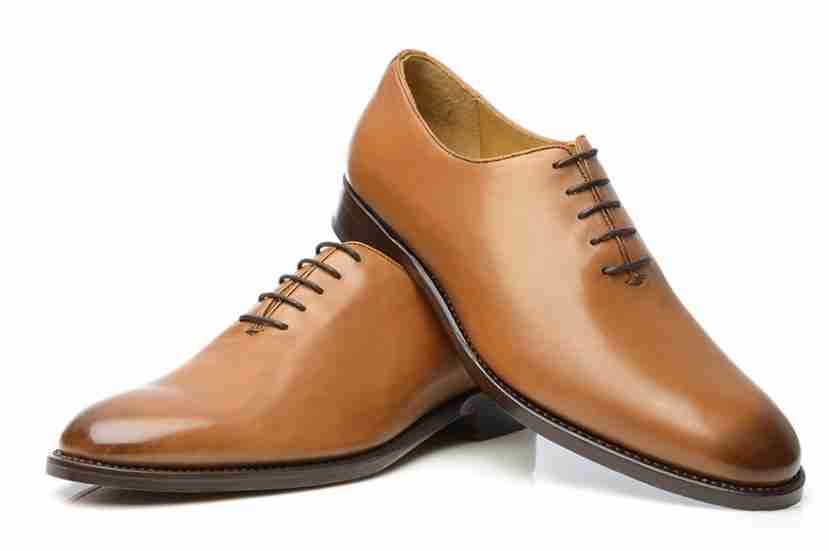 Oxfords, the most basic and timeless of dress shoes, are an excellent starting point. The versatile Oxford shoe can be dressed up or down for formal and daily wear. This amazing video by Hugo jacomet outlines pretty much everything you need to know about oxford shoes.
But if you prefer to read, here are The Oxford Shoe Guide we published around the same time.
THE DERBY
Selecting the perfect Formal footwear is easy when you have derbies in your wardrobe. These sleek and timeless shoes can suit practically any occasion and outfit. As such, they're a style every gent should own. Ideal for work, the weekend and nearly every event in between, derby shoes have you covered in both style and practicality.
Sometimes you want something a little bit dressed up but not too dressed up. That's where the derby comes in. You can wear them with a suit, but it also looks great with jeans.
Type Of Derby
Being simple and old, Derbies have been adopted by those interested both in practicality and looking good (which is all of us, right?). Helpfully, there's an option for every man, whether he steers classic or statement. These are the key styles to know.
Derby shoes are a classic and comfortable style of men's footwear. Like oxfords, they are a standard type of dress shoe. They are suitable for formal occasions and can be partnered with a suit. However, their sleek yet simplistic appearance also lends itself well to casual and smart casual outfits. As such, derby shoes can work just as well with a pair of jeans as they can with wool trousers. To fully understand this elegant shoe, check out this video guide to derby shoe at SARTORIAL TALKS:
OR Check out The Derby Shoe Guide we published around the same time.
THE MONK STRAP
One of the more popular shoes in menswear today is the monk strap shoe. The versatility of the monk strap is second to none. It can be worn in multiple environments and in various settings. You will look equally sharp wearing them (with the right combination of course) in an important business meeting or a night out with your lady.
History of Monk Starp Shoe
The definite origins of the monk strap are unclear. According to some, it was aptly named, after a monk from the Alps who created a special form of sandals in the 15th century. Legend has it that a gentleman visiting from England took note of the shoes and was given a pair to take home with him. When he got back to England, locals were so enamored with the shoe that it became popular almost immediately.
If we hold to the facts, we can see that the monk strap shoe emerged as a registered design for the first time in 1901. As such it is more likely that it had its origins sometime in the 150 years before then.
Type of Monkstrap Shoes
The single monk strap was the only shoe around until the double monk strap made an entrance. With the popularity of two buckled shoes, some designers have adopted unusual variations with 3 and more straps. Realistically, the 3 or more strapped shoes will likely not be anything more than a short-lived fashion that will disappear in a few years.
The straps are the alternative to the lacing system. Usually, they are adjustable or have elastic support to stretch the straps, so this makes the Monkstrap very comfortable.
The monk strap is a beautiful shoe and one of my personal favorites. It is my go-to piece when I am pondering what to wear on short notice. To know more about this beautiful shoe, Hit the play button.
THE LOAFER
Perhaps the most stylish shoes of our time, loafers are the ultimate in refined, classic footwear for a range of reasons. Easily able to be dressed up or down and flattering in an assortment of materials, loafers are the staple that is here to stay. You shouldn't feel guilty about investing in this shoe style, given they're minimalistic and easily adaptable for different looks and seasons.
History of Loafer
Unlike any other type of shoes, the loafer has multiple origin stories. Some menswear and clothing historians are largely in a consensus that loafers came directly from the moccasin. It is also believed that the original loafer was a casual house slipper made for King George VI of England. It was neither acknowledged nor popular as a casual shoe until it came to the U.S. in the 1930s.
While it is comparatively difficult to pinpoint the definitive origin of the loafer compared to other types of shoes and boots, its evolution is still quite interesting.
Types of Loafers
In truth, these slip-on styles are anything but. Being laceless, they're practical, and with plenty of options on offer – from traditional penny versions to luxuriously finished horse-bit loafers, there's a style for every foot.
The Loafer is a piece of footwear that straddles the two worlds of casual and a more formal style, making it quite a unique piece in that respect. No matter what you read, a loafer is never a truly formal shoe because of its casual culture. To know more about this versatile shoe, Hit the play button
OR Check out The Loafer Shoe Guide we published around the same time.
THE DRESS BOOTS
Over the last few months, 50% of the time when I leave my house, I'm wearing dress boots. This super comfortable and extremely versatile boot is my favorite go-to shoe. When it comes to must-have footwear for men, boots are at the top of the list. A pair of boots can take you from work to the weekend with ease. For me, a boot is a valuable wardrobe addition.
History of Boots
A boot roots from the Victorian era, when men had limited footwear options. The dress boot quickly became an acceptable choice for formal daywear, and it still remains an attractive alternative to standard dress shoes today.
Types of Boots
Pretty much every guy can rock sneakers. And most men own a pair of dress shoes. Boots, however, are a heavily underutilized form of footwear, and we think it's because not many people know where to start. That's a shame since men's boots come in such a wonderful range of designs, heights, materials, etc.
Not all boots suit all occasions, so it's important to familiarise yourself with the different types and the best ways to style them. The Guide on How to wear men's boot by The Trend Spotter will solve the problem for you. To know more about this must-own type of shoes, Hit the play button
A signature pair of well-made Formal shoes is an essential possession. Choose a well-crafted pair, and choose wisely. Ideally, your choice expresses your personal style and fits with the clothes you typically wear.
The infographic below was designed for your convenience, and we welcome you to share it.